Hey y'all! (Don't forget I am actually from Western New York, but y'all feels fitting since I just got home from Tennessee!) While I was there, I fell in love. I visited Nashville when I was in high school and had a conference at the Opryland. I liked it then, but I LOVE it now. For all of you southerners in blogworld- I was thinking a lot about you last week! What a beautiful part of the country you live in.
Of course as much as I loved my trip, I missed my home. I am truly a homebody and I was happy to get back to my own bed and my own shower. Most of all I missed THIS and I am happy to be able to give my blog and store a little TLC! With that being said, I am having my very first sale at my TPT store to celebrate Leap Day. It will be 20% off and TPT has agreed to do an additional 10% off! Just make sure to use the code L2P9Y to get the additional 10% from them. Click on this to view my store.
I joined in on Amy Lemon's TPT Leap Day Linky Party! The sale runs one day only- on Leap Day, Wednesday, February 29th. I will hopefully have my new products up by then (but we'll see how the next few days go...)
Click on her blog to link up: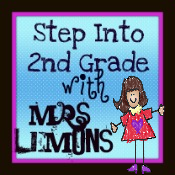 Did y'all (I promise, that was the last time...) watch the Oscars? I was excited to see Hugo get so many awards because I loved that book. If you have not read it- you must. When I read it I couldn't tell if I enjoyed the writing or the illustrations more, but the combination of both made for a brilliant piece of children's literature. If you teach upper elementary grades, I recommend using it in your classroom too. Click here to read reviews or get a copy!
I was a little disappointed that Extremely Loud and Incredibly Close or The Help didn't get best picture, but oh well. Those were my two favorite movies this year. Those are all of my little ramblings for tonight. I'm still tired from traveling home and need sleep to kickstart this week. Goodnight friends!